Haihaisoft releases HHMeet Windows Beta - Protect Zoom video meeting from screen recording

Haihaisoft released on January 4, 2021 "How to protect Zoom Web SDK's with DRM-X 4.0 (Prevent Screen Recording for Zoom meeting)", It helps customers to implement the Zoom meeting security encryption in the Xvast browser, with digital watermarking and Prevent Screen Recording function. But the Zoom Web SDK is limited by the performance of WebRTC. The transmission speed, image quality and frame rate are lower than those of the Zoom client. Therefore, Haihaisoft has launched a brand-new HHMeet client whose picture quality and video conference quality are comparable to the standard Zoom client. It can directly encrypt and protect meetings initiated by the Zoom standard client. You only need to simply set the parameters of the Zoom SDK, set the meeting ID and password in the DRM-X 4.0 License Profile, and then you can quickly encrypt and protect the Zoom video conference. After downloading and running the HHMeet client, users only need to paste the HHMeet meeting link to easily join the secure Zoom video conference.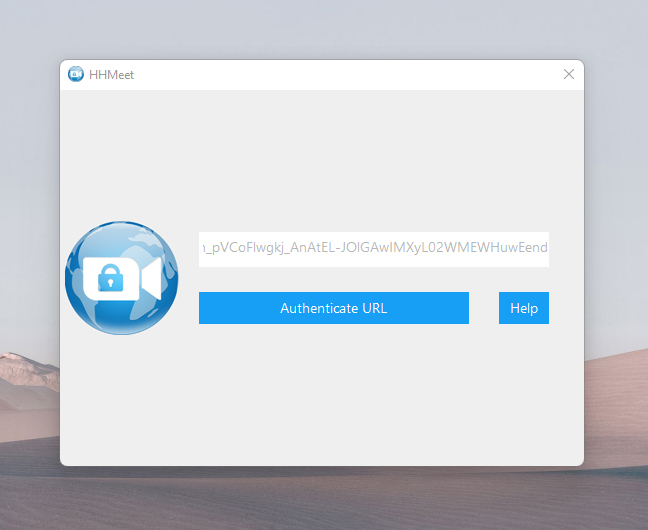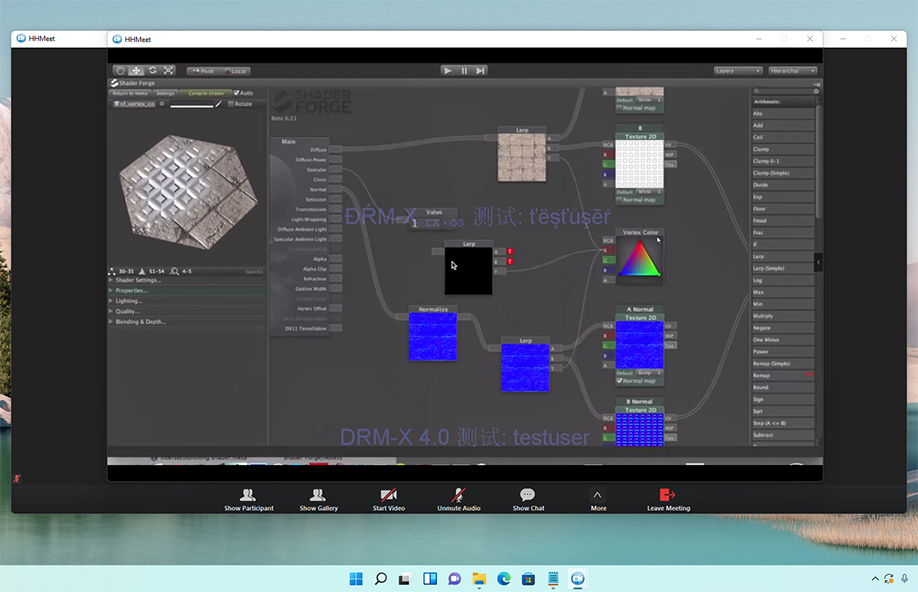 HHMeet client download URL: https://hhmeet.com
Haihaisoft DRM-X 4.0's new Zoom meeting encryption method and HHMeet client advantages:
1. No server needed. It is different from the previous DRM-X 4.0 encrypted Zoom Web SDK.
2. Easily set encryption in the DRM-X 4.0 account. Through the HHMeet Tutorial - How to protect Zoom Meeting with DRM? Tutorial, get the Zoom meeting encryption in a few minutes.
3. With all Rights features of DRM-X 4.0. such as Smart Prevent Screen Recording, dynamic digital watermark, hardware binding, and virtual machine prevention.
4. Easily integrate with your website. After the encrypted Zoom meeting, users can still login with your website account.
5. Easily join a meeting. Users only need to run the HHMeet client, paste the HHMeet meeting URL, login and obtain a license for the first time, and then join the meeting with one click.
The business value brought to you, and the business model realized for you:
1. Online education: smooth online live broadcast, it can support high-definition desktop and web camera live broadcast, with Smart Prevent Screen Recording. Keep your online course content safe. And integrate with your website, such as existing open source websites such as WordPress, Moodle, etc. Customers can purchase your live courses online and join live meetings.
2. Enterprise management: The company's remote meetings, encrypted remote meetings, prevent information leakage, and prevent screen recording and avatar leakage. Compared with the standard Zoom meeting, the Zoom meeting encrypted by DRM-X 4.0 is more secure. You can view the DRM-X 4.0 account report, the name of the employee who joined the meeting, time, device type, and the meeting joined.
Ask about Haihaisoft products, pricing, implementation, or anything else — our highly trained reps are standing by, ready to help.