August 4th, 2014, Haihaisoft releases the new Haihaisoft Reader for iOS version 1.5. The new Haihaisoft Reader for iOS supports the iOS 6 and iOS 7. It also supports the new DRM-X 3.0 Enhanced Security Mode.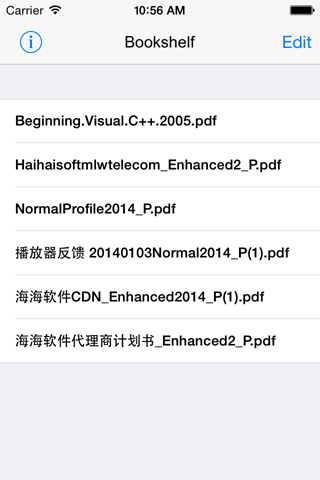 Content providers can encrypt PDF document in DRM-X 3.0 Account. Haihaisoft DRM-X is the revolutionary DRM technology developed by Haihaisoft. New cross platform DRM-X 3.0 is the most reliable, powerful and secure DRM product. Content providers can securely distribute protected media and PDF content to PC, Mac, iPhone/iPad and Android devices. Users can read both DRM-X 3.0 protected and non-protected PDF document in Haihaisoft Reader for iOS.

About Haihaisoft PDF Reader: Haihaisoft Reader is a free PDF document Reader and Printer, extremely fast launch speed and rich feature set. It is also for reading PDF document protected by DRM-X platform. It is now available for Windows, Mac, Android, and iPhone/iPad.

About Haihaisoft: The leading DRM provider focuses on DRM technology research and development. Haihaisoft offers DRM-X platform enables content providers easily protect audio/video and PDF documents online and securely distribute protected content to multiple platforms and multiple browses.
Ask about Haihaisoft products, pricing, implementation, or anything else — our highly trained reps are standing by, ready to help.