DRM-X 4.0 adds Prevent Screen Recording for Windows, Comprehensive prevention of screen captures and recording

According to a survey conducted by the China National Copyright Administration's Network Copyright Industry Research Base, in 2018, the scale of China's online copyright industry reached 742.3 billion RMB, an increase of 16.6% compared with 636.45 billion RMB in 2017, becoming a new kinetic energy for China's economic growth.
With the rapid growth of Internet technology, especially in the online education industry, high-quality content has been infringed, piracy has become increasingly rampant, and digital content creators have invested a large amount of human and material resources to produce online courses that have been maliciously infringed, pirated, and recorded. Encryption-protected audio and video courses and encryption-protected course files have become the primary consideration and solution for content creators.
Haihaisoft focuses on Digital Rights Management core technology research and development. Haihaisoft provides customers industry leading DRM platform and online education solutions. For solving the current record screen and screenshots problem on the Windows platform, Haihaisoft launched a new Windows intelligent anti-recording screen technology. Any screenshots and recording screen software, it can only take black image. It helps content providers completely prevent screenshots and screen recordings on the Windows platform, and effectively solving the screen recording problems that have long plagued content providers. DRM-X 4.0 provides Prevent Screen Recording for Windows Technology for all account types, so you can start using the technology at a lower cost.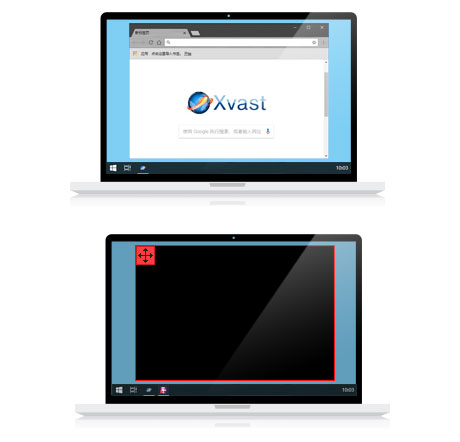 Prevent Screen Recording for Windows requirements: Win 7(Home Premium or above), Win 8 and Win 10.
Haihaisoft DRM-X video encryption system also provides a variety of security features, such as: digital watermark display user information, Hardware Authentication – Prevent Password share, Smart Prevent Screen Recording Technology, Blacklist Prevent Screen Recording, Disable Virtual Machine, Revoke End User's License and other functions.
Ask about Haihaisoft products, pricing, implementation, or anything else — our highly trained reps are standing by, ready to help.