Haihaisoft PDF Reader is a free PDF document Reader and Printer, with small size, fast launch speed and consume little system resources. People like it since it released in 2007. The new 1.1.2 version updated PDF kernel, added new PDF ActiveX control can be embedded in web pages and applications. Now it supports 39 languages, it becomes the World's PDF Reader. Despite what language you speak, you can read PDF document easily.

Haihaisoft PDF Reader keeps updating and supports the latest PDF Standard. Haihaisoft guarantees it is green software, no spyware, no adware. Now the total downloads is about 3 million worldwide.

Haihaisoft PDF Reader supports open the encrypted PDF by DRM-X and Adobe PDF.

Software Introduction: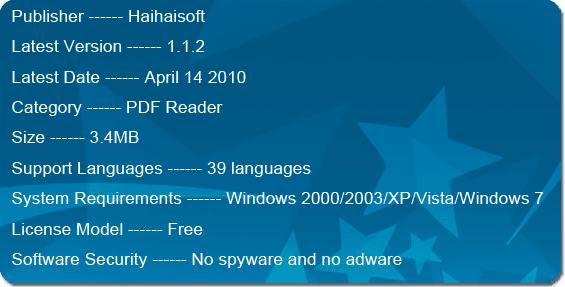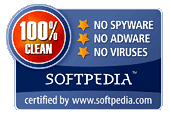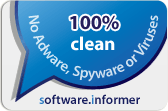 Latest updates:

1. Support open protected PDF documents by Adobe Acrobat.

2. The download size of Haihaisoft Reader is only 3.4 MB which is a fraction of Adobe Reader.

3. When you run Haihaisoft PDF Reader, it launches instantly without any delay. It saves your precious time.

4. Improved the privacy and security of encryption.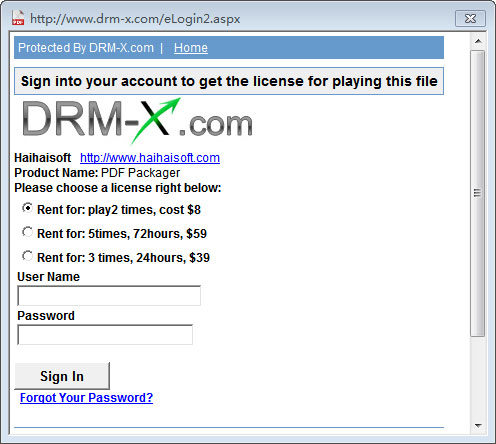 We know security and privacy are very important for you. Haihaisoft PDF Reader highly respects the security and privacy of users and will never connect to the Internet without users' permission. For protecting your privacy, Haihaisoft PDF Reader doesn't connect to the Internet in the background for updating. You just need to check version and update the software by single click in the Help menu.

5. Updated interface:
Bookmarks on the left column, the user can quickly and easily read the contents to browse without drag slide bar, saving the user's browsing time.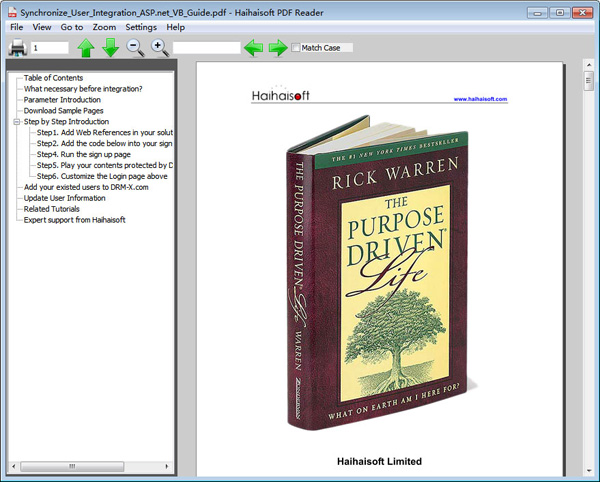 6. Update search feature:
Search is a very important feature. Most users often use search function during reading the PDF document. Haihaisoft PDF Reader can quickly and clearly displays exact search results.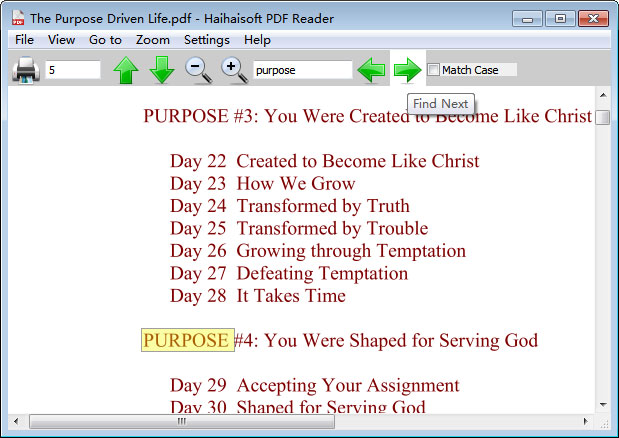 7. Increased to 39 languages:
Support multiple languages: English, Arabic, Afrikaans, Basque, Belarusian, Bengali, Bulgarian, Catalan, Simplified Chinese, Traditional Chinese, Croatian, Danish, Dutch, Finnish, French, Galician, German, Greek, Hebrew, Hungarian, Indonesian, Irish, Italian, Japanese, Korean, Lithuanian, Macedonian, Malay, Norwegian English, Polish, Portuguese, Russian, Slovak, Spanish, Swedish, Turkish, Ukrainian, Vietnamese, Welsh and other languages.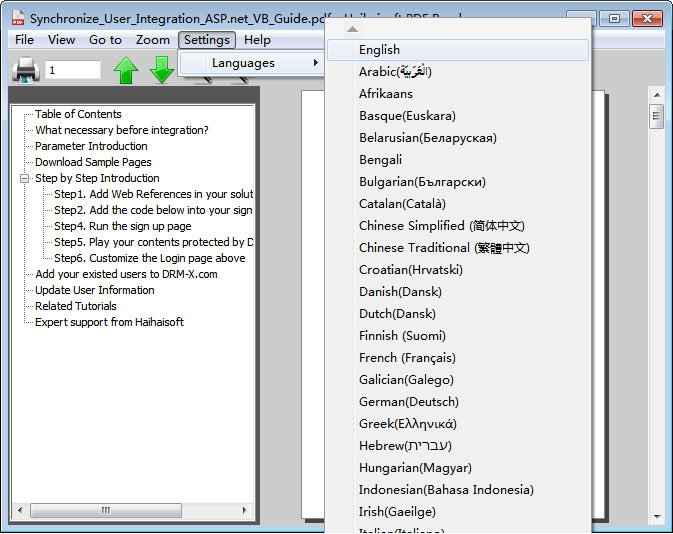 8. Added new PDF ActiveX control which enables you embedded it in web pages in IE.

Please view Embeded PDF Reader.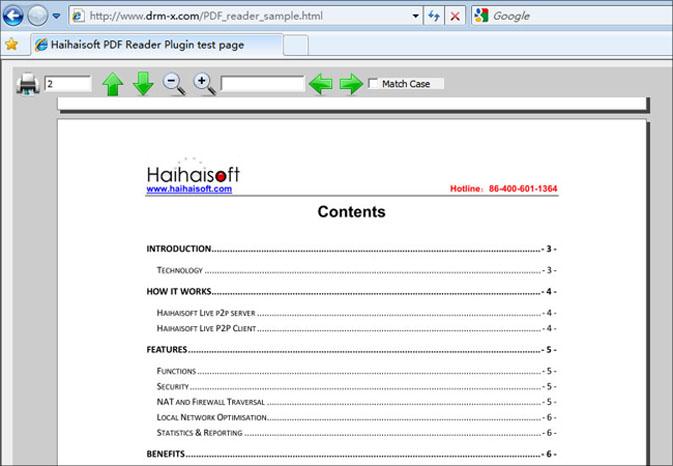 Conclusion:
  
Haihaisoft PDF Reader is a free and lightweight PDF Reader for everyone. You don't need to install the huge Adobe Reader (43.5MB) to read PDF documents. It is green, no spyware and no adware. The new 1.1.2 version updated user interface, improved stability, security and scalability. It keeps updating and supports latest PDF Standard.

Renseignez-vous sur les produits Haihaisoft, la tarification, la mise en œuvre ou toute autre chose - nos représentants hautement qualifiés sont prêts à vous aider.